A Message from Our Leaders
Message from the President: 
​The mission of your Tampa Bay Beaches Chamber of Commerce is to support businesses, promote tourism, and provide a platform for collaboration to enhance the business environment and quality of life in our communities.
We strive to strengthen and promote area attractions and services and encourage you to inquire about membership and learn how becoming one of our more than 800 members strong can assist in all of your business and advocacy ventures.
On behalf of myself and the Board of Directors of the Tampa Bay Beaches Chamber of Commerce, thank you for visiting our website and partnering with our Chamber.
Regards,
​Robin Miller
2012 Florida Chamber of the year
2012 Chamber Professional of the year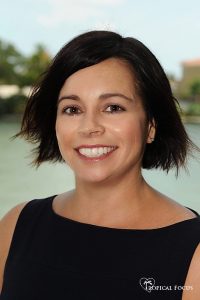 Message from the Madam Chairman of the Board:
I am truly honored to serve as the Tampa Bay Beaches Chamber of Commerce 2022 Chairperson of the board. Over the past ten years as an active member with the Chamber, I have experienced firsthand the award winning leadership and tireless advocacy efforts on behalf of our municipalities, our business community and most importantly our membership. Now, as the Chairperson for 2022, I am committed to sharing my time, knowledge and skills to strengthen our advocacy, promote our membership, and empower our businesses in our beautiful coastal communities this year and beyond. The strength of the Tampa Bay Beaches Chamber as well as the chamber's partners inspire me to reach for the stars, their resilience empowers me to navigate the stress, change and uncertainty as a business owner. 
Under the leadership of our CEO Robin Miller the team at the Tampa Bay Beaches chamber of commerce is working diligently for and alongside businesses, promoting tourism and providing an excellent platform for collaboration ensuring quality of life in our communities. It is my absolute belief "In Unity We All Succeed" they can not do it alone. I look forward to working with you and making great things happen this year!
Regards,
Sonny Flynn, Owner
Alligator & Wildlife Discovery Center