A Message from Our Leaders
Message from the President: 
​The mission of your Tampa Bay Beaches Chamber of Commerce is to support businesses, promote tourism, and provide a platform for collaboration to enhance the business environment and quality of life in our communities.
We strive to strengthen and promote area attractions and services and encourage you to inquire about membership and learn how becoming one of our more than 800 members strong can assist in all of your business and advocacy ventures.
On behalf of myself and the Board of Directors of the Tampa Bay Beaches Chamber of Commerce, thank you for visiting our website and partnering with our Chamber.
Regards,
​Robin Miller
2012 Florida Chamber of the year
2012 Chamber Professional of the year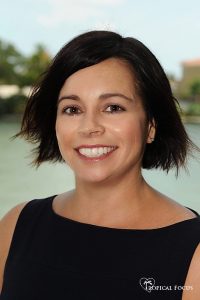 Message from the Chairman of the Board:
I am truly honored to serve as the Tampa Bay Beaches Chamber of Commerce 2021 Chairperson of the board. Over the past five years as an active member with the Chamber, I have seen and experienced firsthand the leadership and advocacy efforts, which have been top notch. Now, as the Chairperson for 2021, I am committed to continuing these endeavors and taking things to the next level. I am continually inspired and encouraged by the power and resilience of the Tampa Bay Beach Chamber as well as the chamber's partners and the communities that it serves.
Like many of you, I envisioned 2020 full of promise and continued prosperity for our businesses and community. Then we were faced with a pandemic and words like "unprecedented" were used countless times per day, along with the phrase "you're on mute". Despite an uncertain road ahead, through the Beaches Chamber, it is my aspiration to do all that I can to support the chamber to promote, protect and empower the businesses in our beautiful coastal communities in 2021 and beyond.
The chamber is working alongside businesses and community members in this mission which is undoubtedly a team effort. I am always available, and I welcome ideas and solutions to further promote, protect and empower businesses within our communities. I look forward to working with you and making great things happen in this year!
Regards,
Matthew Dahm, CEO
Mastry's Brewing Co.