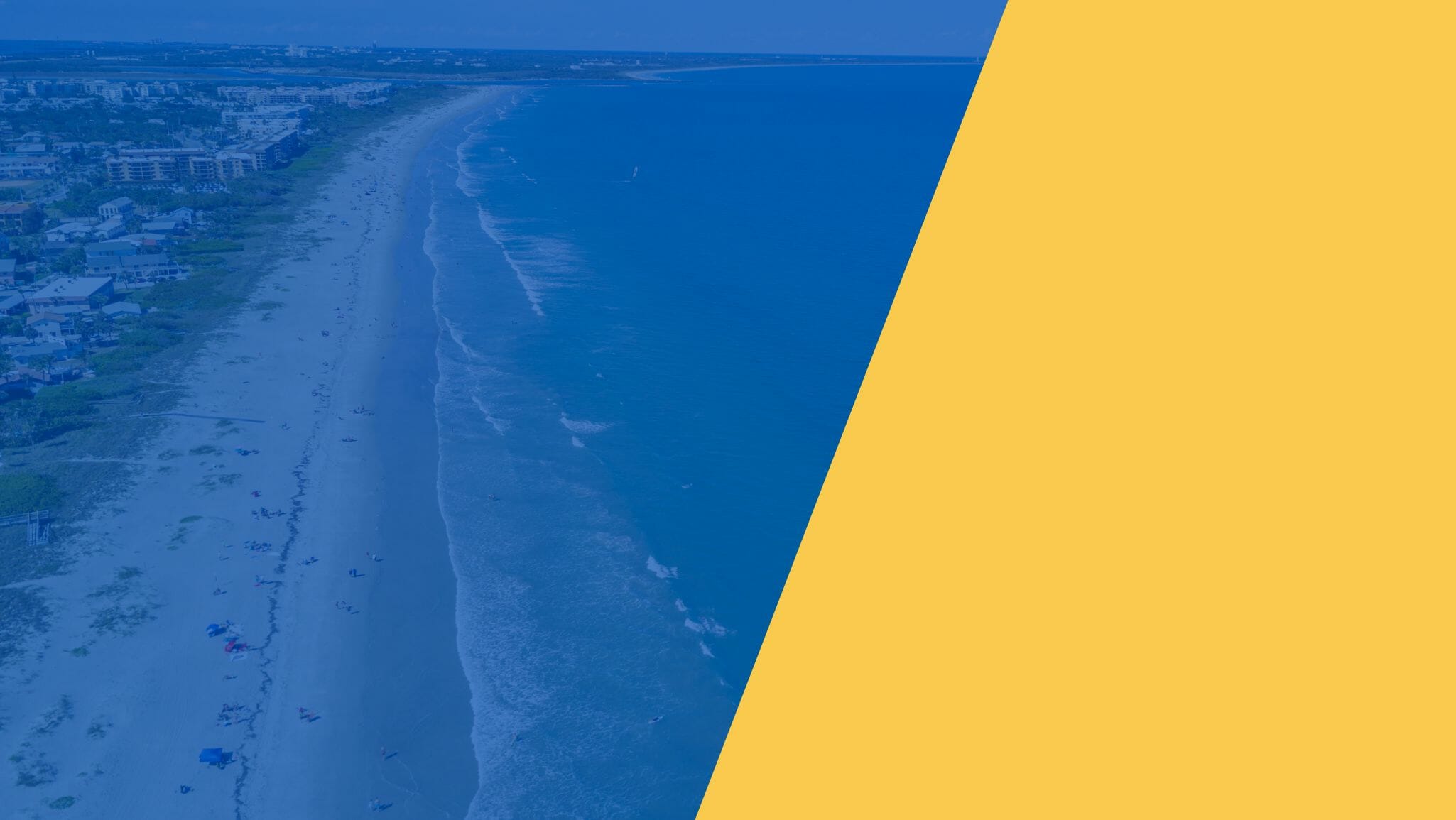 ​The Tampa Bay Beaches Chamber of Commerce is one of the largest chambers in the Tampa Bay area, serving beach communities from Clearwater Beach and Sand Key in the north to St. Pete Beach and Pass-A-Grille in the south.
Our Chamber serves two primary constituencies of members: Tourism related businesses who use the Chamber to promote the area and their companies, and Service related businesses who use the Chamber as a means of networking with the local business community to identify potential customers and business partners.
The Chamber is an independent, non-profit corporation governed by a Board of Directors elected annually from among our members. In 1989, the chamber began supporting the local beach businesses of Pinellas county. In 1997 three chambers joined forces to better conduct the business of the Chamber to promote the Tampa Bay Beaches area as a whole. The Chamber operates visitor centers, one of which also serves as the central office. These facilities are staffed by a combination of volunteers and professional staff to assist our members and area visitors.
Remember, People Do Business with People They Know.
To support businesses, promote tourism, and provide a platform for collaboration to enhance the business environment and quality of life in our communities.
The Tampa Bay Beaches Chamber of Commerce is a proactive business advocate, recognized as the preeminent business organization in our region for sustaining economic viability.
Chair: Kylie Diaz, Clearwater Marine Aquarium 
Past Chair: Sonny Flynn, Alligator and Wildlife Discovery Center
Government Chair: Shawn Rae, Vino Simpatico
Treasurer: Tim Johnson, Waterfront Realty
Member at Large: Scott O'Berry, Edward Jones
Member at Large: Marilyn Triassi, Sheraton Sand Key Resort
Chair Elect: Nigel Duffett, Treasure Bay Resort & Marina
Suzanne Brown, Slyce Pizza
Brent Burish, HCA Pasadena Hospital
Christi Capo, Capo Investments
Cathy Claesson, TradeWinds Island Grand Resort
Chiquita Clark, Duke Energy
Matthew Dahm, Mastry's Brewing Co.
Brian Ford, Insurance Resources
Kim Laskey, Bilmar Beach Resort
Sarah Laracuente, Sail Marketing LLC
Laurie Laurenty, Solutions Insurance
Matt Loder, Crabby Bills Family Brands
Denise Macleod, Success Printing + Promotions
Michael Miraglia, Clearwater Beach Marriott Suites Sand Key
Victoria Waller, Generations of Trust
Cedrick Wilson, ServiceMaster
Debra Schweikowsky, Pinellas County Economic Development
Michael Moretti, Mitchell Insurance
We work to provide businesses opportunities to connect with visitors to the Tampa Bay Beaches, other businesses, to the communities they serve and to our influential network of industry leaders.
Get Connected
We provide resources and opportunities that help businesses grow, find solutions, gain experiences and get things done.
Find A Resource
We pride ourselves on being the protector of the beaches and the voice of business in our communities. We work at the local, county, state and federal level to be a political player, a community leader and to strengthen our businesses.
Read Our Priorities
Join Our Chamber
Become a part of our chamber! We help your business become a thriving part of the Tampa Bay Beaches.
As a member you:
Get the most in the know and up-to-date information 

Engage with your community

Reach more customers

Meet a variety of industry experts and community leaders

Gain access to tools and resources to help grow your business

Be included in local, county, state & federal advocacy initiatives