THANK YOU FOR PARTICIPATING IN THE 2022 TASTE OF THE BEACHES!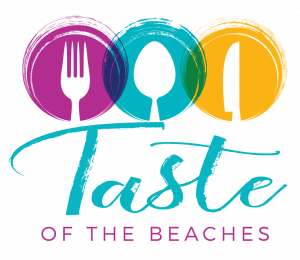 SATURDAY, OCTOBER 8th through FRIDAY, OCTOBER 14th, 2022

Experience Taste of the Beaches! Plan your own "taste tour" with friends and family and enjoy signature dishes from a variety of local restaurants. This will be a week-long event where customers can visit a variety of restaurants across Pinellas County.
Step 1: Pick the restaurants you would like to visit below
Step 2: Purchase your tickets ($10 per Taste)
Step 3: Visit restaurants from October 8th - 14th
Step 4: Turn in your ticket to receive your Taste